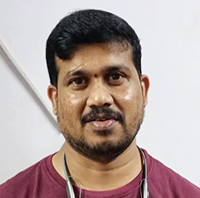 Vivek
September 1, 2022
We had a longing to start our brand in our store and we worked on it for a while. We faced numerous issues like getting the stocks from APMC yard, cleaning and packaging and all the other processes that come with starting a private label all this while having to manage the store. Sometimes the quality is compromised from when we buy to when we receive the product.
Eventually we had to drop the plan of having our brand because of bandwidth issues.
One day Vinayak walked into the store and explained about Suite42 and their concept, it was literally 'dream come true' idea to us. Suite42 has solved all of this to us in a very reasonable pricing at an uncompromised quality.
Give it a try, grow yourself, your brand and also help Suite42 grow. Thanks.