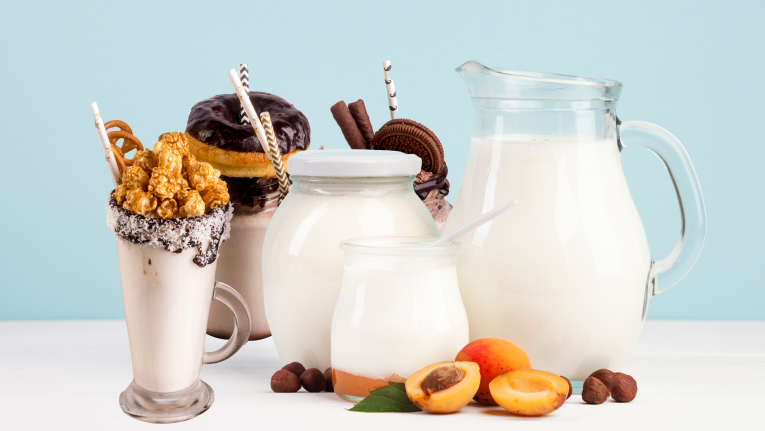 Suite42 offers a Food Contract Manufacturing Platform that helps Food & Beverages Brands to be profitable in an efficient manner
July 12, 2023
Food and Beverages Manufacturing is one of the industries that is growing with immense potential. The industry is evolving in various aspects, one of which is adding value to agricultural raw materials; thereby enhancing economic development and job creation. Many enterprises, especially startups, today are focussing on building on this process. However, there is a long way to go and many untapped areas to flourish. There are challenges faced by the industry as a whole daily that these startups and companies are tackling and striving to find solutions.
Another focus area is creating a sustainable supply chain. However, dealing with a market like India, companies are always trying to juggle sustainability and profitability at the same time. Even though both factors can be interconnected, managing them effectively is a hassle. That is why experts in this field are devising different solutions and technologies to be profitable and sustainable.
Bengaluru-based VC-funded startup is dedicated to offering Food and Beverage enterprises a solution that can help them ease their entire process of Manufacturing. They provide Contract Manufacturing and Private Labelling solutions in Food Processing, FMCG, Agri-Commodities, Modern Trading, and Nutraceuticals.
With the help of this, now brands and enterprises can effectively outsource their entire manufacturing process. They get to partner with the right manufacturer to ensure the procurement of quality raw materials, efficient manufacturing, and effective packaging of the finished products. Along with this, the platform helps to track the entire end-to-end supply chain with ease of access. This function enables the brands to ensure the reliability of the product's quality. From getting the information of raw materials sourcing to the stage of the current production; brands will be able to track the whole process at the palm of their hand. This information will let the brands manage their inventory well.
Suite42 was established in 2020 as a food tech company to assist enterprises in agri-commodities, food processing, food ingredients, and nutraceuticals. The company was founded by Rahul Ratan, Chethan S, Shriram Subramaniam, and Ramakrishna Cheruku.
Suite42 is working with a mission to empower the Food and beverage industry. They want to revolutionize the Global food supply chain. CEO & Co-founder Rahul Ratan quotes, "Our mission is to empower food manufacturers in India by leveraging technology and building efficient and standardized processes. Consequently, brands and consumers will have access to premium products and ingredients at affordable prices".

Keeping this mission in mind, the company is recruiting and partnering with suitable stakeholders to build the right auxiliary hands for providing immaculate services ensuring quality and reliability.