Top Trends in Food Packaging Industry
Technology-Enabled Solutions

Sustainable and Environmental Friendly Product Driven Packaging

Story-Driven Food Packaging Trend

The Minimalist Food Packaging Trend
Customized Packaging
Food packaging that drives offline e-commerce to online

A food pack design trend that can collect feedback

Retro and vintage packaging and modern packaging.

Technology-Enabled Solutions:
In this ever-evolving digital world, it is not very exaggerated that even food manufacturing companies have evolved into a smarter version. Let's know about a few of those smarter versions. One of them is the use of QR codes in packaging. This latest food packaging technology has enabled the use of QR codes, which nowadays are easier to read and comprehend with mobile phones and pads in hand. This makes the packaging intriguing and interactive for the consumers.
How and where is this QR being used? QR codes are generated on the food packaging. These are small square-sized boxes consisting of a unique pattern.
Food packaging companies are printing a QR code that consists of information regarding their company such as the ingredients used along with their percentages. By presenting this information to their customers the chances of purchasing the product increase.
Additionally, food manufacturing enterprises are trying to enhance their customer base so along with this information sometimes QR codes also carry information about offers and cashbacks.
The back-pink Oreo QR code campaign is the best example of this trend. K-pop brands boost their sales by adding QR codes on their packaging.
Apart from QR codes, there are other smart packaging types as well. One of these types can detect temperature and other climatic conditions through the use of sensors and other technologies to monitor the product. Through this, the companies ensure that the product is fresh and safe for consumption.
Sustainable and Environmental Friendly Product Driven Packaging: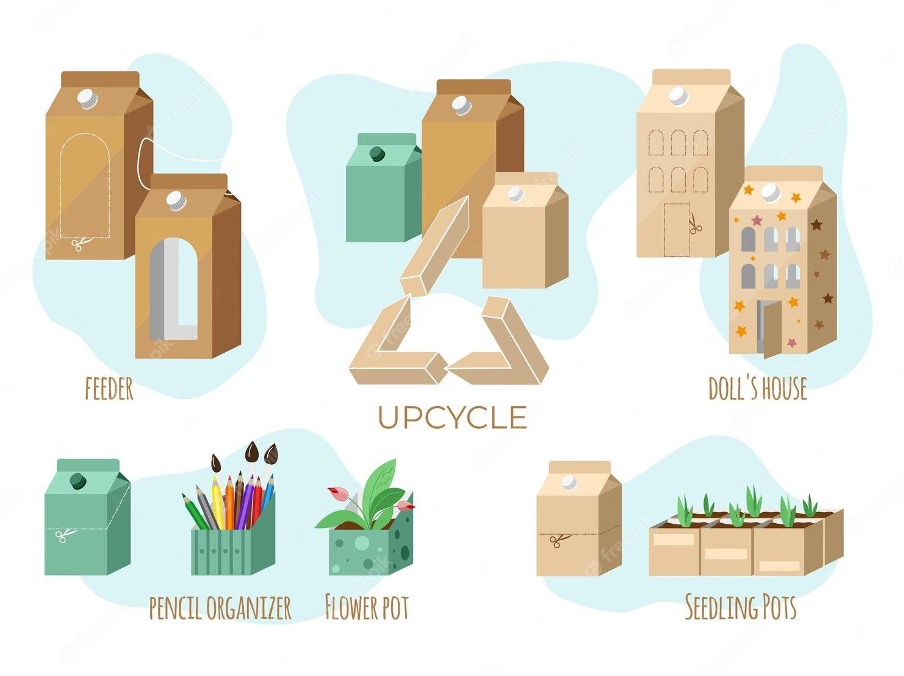 The sustainable food packaging trend is wavering all over in the present days as people started preferring environmentally friendly products to protect the environment from harmful materials. Sustainable food packaging requires the use of fewer natural resources and at the same time reduces cost along with providing sustainability through recyclable wrappers in the long run.
The food and beverages industry has traditionally relied on plastic, tin, and glass for packaging products. However, environmental concerns are changing consumers' and retailers' attitudes towards these materials. Most food manufacturing companies are preferring to switch towards more sustainable food packaging by selecting the ideal material for their product. This also ensures a sustainable packaging supply chain.
Story-Driven Food Packaging Trend

Customers are very enthusiastic to know the brand's story. How beneficial and entertaining will it be if it can be done just through one click on their smartphones? It is not that tedious to set up QR codes including videos and photos of the brands behind the scene work. This helps to share your brand story and helps customers to connect with the brand.
Suite42, a food manufacturing company in India, showcases the brand's story and has set up QR codes that aid the customers to know more about them.
Brands like Pepsi formulate special QR codes and NFC tags that debut special packaging to the product. Behind-the-scenes footage and AR ID are also incorporated which is enabled with limited-edition cans and bottles sold by the retailers directly.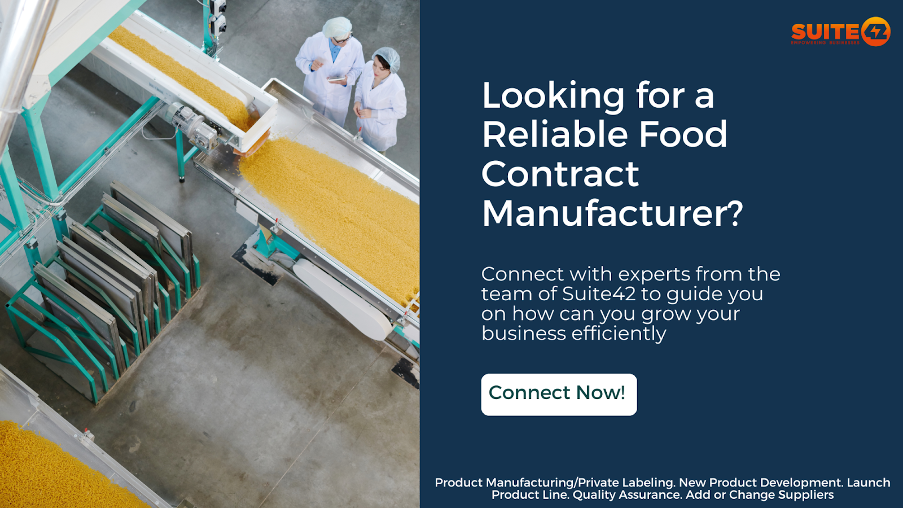 You may want to read: What makes Suite42 a Reliable Food Manufacturing Company
The Minimalist Food Packaging Trend:
One of the latest food packaging trends in 2023 used by most food manufacturing firms is minimal design. Instead of using bright colors and extravagant graphics that look clumsy and loud, most of the food packaging enterprises shifted to simple, calm, and elegant designs. This brings out a great look with clear labeling.
Additionally, it is also cost-effective for food and beverage enterprises.
Customized Packaging:
Customized Packaging means personalized packaging. In today's time, this style is the most in demand. As the demand for food and beverage products is increasing, the need for personalized packaging that can serve customers' need to carry or consume products is also increasing. Creative and innovative ways to design packages to help customers have almost become a necessity for food and beverage brands.
Out of all the packaging ways, customized packaging is the trendsetter. Regardless, preferred packaging also drives customers' choices in food consumption.
One challenge that pertains to customized packaging is that it is still not cost-effective for small businesses; however, there are other simple ways that can be adopted to customize the package.
Food packaging that drives offline e-commerce to online:
The rise of e-commerce has been one of the new trends in food packaging in recent years. With the pandemic forcing many people to stay at home, online grocery shopping has become more popular than ever. This new trend is designed to drive offline e-commerce to online.
QR codes on the packaging that can be scanned with a smartphone to take the consumer directly to the product page on the website. This makes it easier for consumers to order products online and have them delivered to their doorstep.
Suite42, a food manufacturing and food processing company in India has helped design such creative packaging for hypermarkets with a vision to incentivize consumers to make their next purchase online.
Food trend in packaging is likely to continue as more people turn to online shopping for groceries. Contract manufacturing companies should as well get off with this trend by innovating to make the online shopping experience as seamless as possible for consumers.
A food packing design trend that can collect feedback: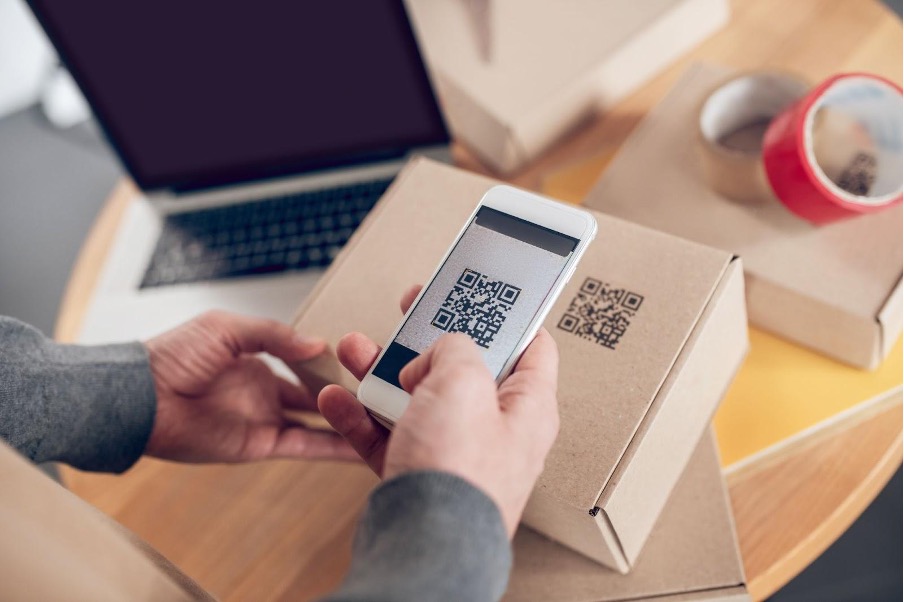 The growth of brands depends on the customer's perception of that brand's service and products. Receiving feedback and reviews from customers can help brands grow better. Similarly in the food and beverage industry, collecting responses and opinions of the customers is vital.
While this step is necessary, brands also have to ensure that the ease of providing these comments also exist. Customers should easily be able to share their thoughts with the brand. Keeping this in mind, food manufacturing companies design the packaging of the product in a way that looks attractive and is easy for the customers to use the package to provide feedback. 
One such way is to add a QR code on the package which directs the consumers to a portal to easily add their views. This allows the consumer to provide feedback directly to the company about the product, including any suggestions for improvements or changes. This feedback can be used by the company to improve the product and food packaging in the future.
This food trend is likely to continue due to the nature of the industry. A food contract packaging firm will need to continue to innovate to make it easy for consumers to provide feedback.
Retro & vintage packaging along with modern packaging:
In recent years, the trend is moving towards retro and vintage packaging in the food industry.
Retro and vintage packaging often includes bold colors, fun graphics, and nostalgic fonts. This type of food packaging is designed to evoke a sense of nostalgia and appeal to consumers who are looking for a taste from the past. Examples of retro and vintage packaging include soda bottles with old-fashioned labels, cereal boxes with vintage designs, and candy packaging that looks like it's straight out of the 1950s.
On the other hand, modern packager is adding technology-driven aspects in packaging that can lead customers to online dimensions. A food packaging company has to design packaging in such an innovative way that they can bring the amalgamation of both worlds in one pack perfectly without diluting the essence of each other. This perfection is what is preferred by consumers.
This type of packaging is designed to appeal to consumers by triggering old memories with a modern touch to be trendy. Examples of modern packaging include energy bars with simple black-and-white designs, bottled water with minimalist labels, and snack packaging with geometric patterns.
Suite42, a contract food manufacturing and packaging company in India has worked with many food and beverage brands to create such innovative packaging to help the enterprises engage with their customers. Categories that Suite42 manufactures and provides packaging of are Instant Foods, Food Snacks, Rice Products, Frozen Food, Indian Spices, Beverages, along with Health & Wellness Products.